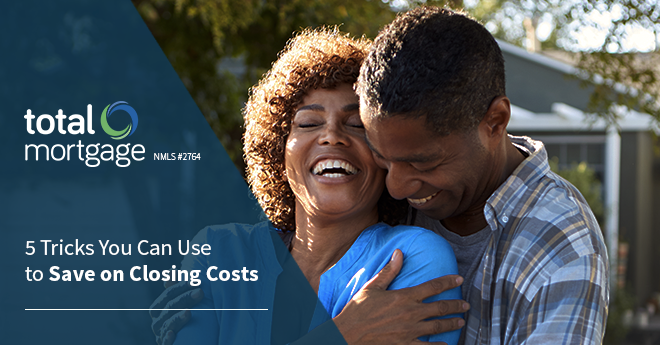 Even if you're not ready to buy just yet, it pays to be prepared. Keep these 5 tricks in your back pocket—they'll come in handy later in the homebuying process.
1. Get multiple quotes
Lenders are required to provide a loan estimate for fees and other closing costs within 3 days of receiving your application. This gives you the chance to compare lender fees, or what the lender charges for services like underwriting and processing. Use it wisely and get several quotes before settling on a lender.
2. Shop around for third party services
Once you've selected a lender, review the list of third party vendors in your lender's estimate. You can't select the appraiser, but you can find alternative title companies, settlement services, and other services that might be listed in the lender's estimate like surveyor and pest control. Shop around and get estimates.
3. Negotiate with the seller
Most lenders allow the home seller to pay for the buyer's closing costs—the trick is convincing the seller to pony up the cash. Often, a home inspection will turn up issues that give you more room to reopen the conversation. This is where negotiating skills and a knowledgeable realtor will come in handy.
4. Close near the end of the month.
At closing, you'll be required to prepay interest that accrues from the closing date to the end of the month. If you close the middle of the month, you will have to pay two weeks of interest. By closing at the end of the month, you will have to pay only a few days' worth of interest.
5. Accept a higher interest rate
If you can't afford closing costs and the seller won't pay, talk to your lender about getting a no­closing-cost loan. With this type of loan, you agree to a slightly higher interest rate in exchange for zero closing costs. The bank pays your closing costs and makes its money back over time thanks to the extra interest.
---
Filed Under: Borrower Tips, Buying/Selling
Tagged with: cheap closing costs, closing cost, how to save on closing costs, save on closing costs