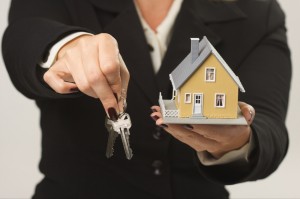 Closing on a home purchase or refinance can be a stressful process. In order to make it go as smoothly as possible, you want to be sure that you are prepared for any curveballs that may come your way. Here are a few simple tips for a successful closing.
Review all lender documentation before the day of the closing. Your lender will be required to give you a preliminary good faith estimate of closing costs (GFE) while you are applying for your mortgage. Later you will receive a HUD-1 that will list all costs. Request the HUD document in advance so you can compare it with the GFE and aren't surprised by any discrepancies at the last minute.

Don't do anything during the application process that could negatively impact your credit. Your lender will pull your credit once during the application process, and then again before the closing. Taking on new credit (such as buying a new car, opening new credit cards, taking a personal loan, etc.) during the interim period could impact your credit score or debt-to-income ratio, which could cause you to pay a higher interest rate or be outright disqualified from getting a loan.

If at all possible, don't change jobs while you are getting a new mortgage. A consistent income history is very important, and changing jobs during the application/approval process could negatively impact your ability to get a new mortgage depending upon your loan program.  

Make sure your paperwork is in order. Double check to make sure you have everything for the day of your closing. Missing paperwork could delay your closing and cost you more money if your rate lock needs to be extended.

Do a final walk-through of the home prior to closing. Make sure that any issues that needed to be addressed by the seller were actually addressed, and be sure that no new issues cropped up.
Understanding your part of the closing process and being prepared are the most important factors in making your closing go smoothly.  Make sure you have chosen a lender and a loan officer that you can trust, and make sure that you are in communication with your lender and LO in the weeks leading up to your closing.  This should help you avoid any surprises that could derail your closing.
---
Filed Under: Borrower Tips
Tagged with: Mortgage, mortgage closing