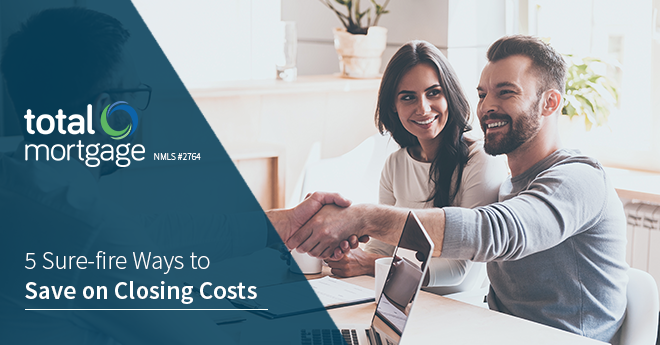 As a rule, the portion of closing costs paid by buyers totals between 2 percent to 7 percent of the home's purchase price.
That means that on a $250,000 home, closing costs would range from $5,000 to $17,500. That is a princely piece of change to pay at closing, especially when you add it to the down payment, which averages 22 percent for mortgages today.
New federal forms that took effect in late 2015—part of a program called "know before you owe"—will help buyers understand their closing costs early enough in the process to have time to shop around for the best.
What is "know before you owe?"
The new forms require lenders to provide borrowers with a loan estimate of all fees and other closing costs within 3 days of receiving an application for a loan. This way, borrowers can compare lenders' costs as well as third party vendors, like title companies.
Lenders are also required to provide a closing disclosure form at least three business days before a scheduled closing so that buyers can double-check that all the details are correct.
A March 2016 survey by Closing.com of recent home buyers found that 78 percent of consumers said the new forms informed them about this option and nearly three quarters (74 percent) of those consumers said they took advantage of it. Some 55 percent said they saved money as a result.
Sound like something that could benefit you? Here are 5 tips on how to save on closing costs by using the new "know before you owe" forms.
1. Apply to least three lenders to compare administrative fees.
One of the largest closing costs is the administrative fees lenders charge. Fees averaged 1.6 percent, to $1,058 in 2016. When you apply to several, you will receive closing estimates from each one.
Compare their administrative fees to find out which will be least expensive. And remember—you can always negotiate with each lender until you find the best deal.
2. Shop for third party services.
Once you have selected a lender, review the list of third party vendors in your lender's estimate. You cannot select the appraiser, but you can find alternative title companies, settlement services, and other third-party services that might be listed in the lender's estimate like surveyor and pest control. You can select your local vendors for these services. Shop around and get estimates.
Remember, if you use a company recommended by your lender, your title services, lender's title insurance, and owner's title insurance cannot increase by more than 10 percent. However, if you chose to use service providers not listed in the loan estimate, there's no limit on how much the costs could rise. Inform your lender of your decisions.
3. Double check the closing disclosure form before closing
Make sure that the administrative charges disclosure form did not change and that the lender's third party vendors did not charge more than their estimate.
If you find settlement charges that were supposed to be fixed costs have risen, or if those that could change have increased by more than 10 percent, the lender must reimburse you.
4. Close near the end of the month.
At closing, you will be required to prepay interest that accrues from the closing date to the end of the month. If you close the middle of the month, you will have to pay two weeks of interest. By closing at the end of the month, you will have to pay only a few days' worth of interest.
5. Limit your rate lock.
Many lenders allow their borrowers to lock their interest rates at the lowest rate during the set period between loan acceptance and closing. They do, however, charge more for longer rate locks.
A 30-day mortgage rate lock is less expensive than a 60-day rate lock, for example, and a 60-day rate lock is less expensive than a 90-day rate lock. Unless rates are going through a particularly volatile period, though, you might select a shorter period and save a little.
---
Filed Under: Borrower Tips, Saving
Tagged with: closing costs, closing disclosures, know before you owe, lender fees, save on closing costs, shop for closing costs