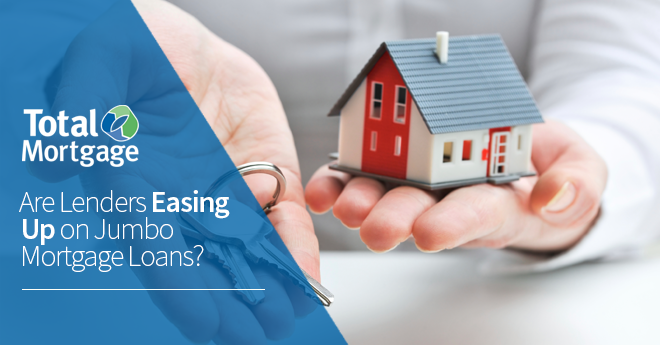 In today's real estate market, lenders are hungry for borrowers who are looking to take on jumbo mortgages. As a result, some lenders have loosened their requirements when it comes to what it takes to qualify.
Underwriting is more strict than it was years ago because of new laws lenders must abide by that were passed in early 2014. But if you're looking for a jumbo mortgage, there are some choices of lenders and options available.
What Is a Jumbo Mortgage?
A jumbo mortgage is exactly what it sounds like: a loan for larger homes that are priced at $417,000 or more in some areas. In more expensive locations, the price point for a jumbo mortgage starts at $625,500 and works up from there.
They are referred to as "jumbo" loans because they exceed the conforming limit (or max loan amount) that Fannie Mae and Freddie Mac will buy. Note that the conforming limits vary by county and market. Typically, more expensive housing markets allow for loans at $625,500 or more.
Who Is Qualifying?
It's safe to say that several lenders are relaxing their requirements on what it takes to qualify for one of these jumbo mortgages. That said, there are still a few underwriting guidelines you should be aware of. They're guidelines as there are no hard and fast rules across the board. The requirements can vary by lender and location when it comes to determining what a financial institution is looking for a borrower to have.
You'll increase your chances of qualifying based on the following:
A debt-to-income ratio of 38-45 percent is recommended.
Traditionally, lenders have looked for borrowers to have a 720 credit score or better. As with any loan, the higher your credit score, the more likely you are to be approved (and with a better interest rate). Many lenders have lowered their credit requirements, so if your credit score is below 720, shop around to ensure you're getting the best rate.
Lenders also like to see that you have six to 12 months of mortgage payments in reserves, which makes the loan less risky for them.
If you're looking to get a jumbo mortgage for a second property, such as an investment or rental, inquire at different banks as their policies all differ on this. There are banks that will approve it.
How Lenders Are Being Lenient in Favor of Securing Jumbo Mortgages
Again, lenders are eager to start finding big borrowers as the housing market recovers. They're willing to be more lenient if you at least meet a few of their requirements. Here are some of them, but keep in mind they change as often as the market does.
Interest rates for jumbo loans have been even lower than traditional 30-year fixed-rate mortgages for the past few months. Private mortgage insurance is also not required for many jumbo mortgages. With low interest rates, no PMI, and low down payments, it seems like now is the time to buy.
Some lenders are only requiring down payments of 10-20 percent, according to CNN Money. Lower down payments are attractive to those that can afford jumbo mortgages, as it means they will be able to invest more money elsewhere for a better return.
Even though falling property values are a big concern for lenders, the real estate markets in popular places, such as DC, New York, and San Francisco, are booming. The risk is worth it to lenders, especially since wealthier borrowers tend to default at a lower rate.
It could also be worth looking into going with a credit union for your jumbo mortgage. Credit unions are offering some of the best deals, a few going so far as to do away with down payments completely. Why? They're in favor of building customer relationships, which means the ability to sell members on other products that they offer.
Now Is the Time to Buy
If you're in the market for a large residential house, now might be the best time to buy. Lenders are working harder to make jumbo mortgages more attractive, and you should take advantage of it. Various lenders are in different stages of figuring out what direction they want to take with jumbo mortgages, so be diligent and shop around.
---
Filed Under: employee spotligjt, homeowner-tips