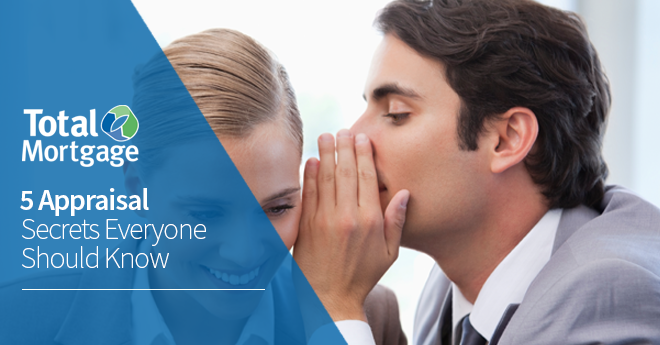 Are you refinancing your home or selling it in the coming spring buying season?  If so, don't make the same mistake that costs homeowners tens of thousands of dollars and kills house sales and refinancing applications more than any other factor:  appraisals.
Appraisals determine the value of your home for lenders deciding how much to lend a prospective buyer or an owner seeking to refinance.  Low appraisals frequently end up in torpedoing sales and forcing sellers to put their homes back on the market.
Avoid Popular Mistakes 
Homeowners make one of three mistakes that can cost them big bucks.  Some sellers pay no attention to the appraiser when he comes to visit because they assume the appraisal is only important to the buyer seeking to get a mortgage, since appraisals ordered by lenders and paid for by buyers.  Some assume that they should avoid contact with the appraiser for fear that they be perceived as trying to influence the outcome.  Finally, some owners do the exact opposite.  They turn into sales persons who bombard appraisers with questionable information to make their house look better than it really is and trail the appraiser through the home, showing it off like a real estate agent.
Actually, appraisers want to have a dialogue with owners in order to get all the relevant information that will help them put a value on the property.  However, like Sgt. Joe Friday, they want "just the facts, ma'am."
Recently the Appraisal Institute, the professional organization and certifies appraisers, issued a statement urging consumers to work with appraisers.  "Appraisers welcome information that would assist development of a reliable, credible opinion of value.  Consumers can accompany appraisers when conducting the property inspection and may provide the appraiser with any information they consider important."
Here the steps to take to increase the odds you'll get a fair appraisal:
Put Together an Appraiser's Package
Provide a package of information in advance when the appraiser for your buyer's lender calls.  In addition to valuations you may have obtained from your real estate agent, include plats, surveys, deeds, covenants, HOA documents, floor plans, specifications, inspection reports, neighborhood details, recent similar-quality comparable sales, detailed list and dates of upgrades and remodels, and energy-efficient green features.  Include driveway, landscaping, roofs and gutters, patio and deck, appliances, heating and cooling systems, plumbing and electrical, structural, remodeling and additions.
Be Ready to Answer his Questions
Have you tested and remediated mold, lead paint, Radon or asbestos?  Get the paperwork together to prove the problem has been dealt with.  Include your pest control contract for termites.  Did your buyer do an inspection?  Maybe he will lend you a copy of his report for your appraiser's package.  Know how much land you own and if you have a lot that is larger than average lot in your area, find some comparable raw land prices in your area.  You should get significant value for extra land.
Get Your House Ready 
The appraiser is going to make a decision on your home that day and will consider the immediate appearance inside.  Appraisers are human and they will react more positively if the interior is neat and clean and the grass is cut and hedges trimmed.  De-cluttered interiors look bigger.  Clean windows make a house sparkle.  Pet and smoke odors negatively impact this evaluation, so take steps to eliminate these smells in order to raise the appraisal value.  If there are any special features of your home that you want the appraiser to consider, make sure he can easily access those areas.  Vacuum the rugs and wax your wood floors.  Focus on kitchen and bathrooms because the appraiser will.  Tidy up the closets and the basement.  Make any necessary small repairs.
Stick to the Facts When the Appraiser Visits
Have your real estate agent present for the appraisal and agree on a strategy in advance.  DON'T sell the appraiser hard.  DON'T hover over him.  Present yourself as a helpful owner who knows a great deal about the property.  Be nice, friendly and helpful.  Build a rapport if you can, and be there to answer questions and point out the good aspects of the property.  You know the appraiser is working under a tight deadline.  Present him your package at the outset and position it as some documentation to make his job easier.  Brief him on recent comparable sales and homes that are listing in the neighborhood.  Give him some space to go through your house on his own.  Answer his questions concisely; he's probably taking notes.  If you don't know the answer find out and send him an email.  Make sure you allow the appraiser the space and time to complete his inspection.
Review the Appraisal
Ask for a copy of the appraisal and review it thoroughly to make sure that all the basic facts are correct: square footage, features of the home, number of rooms, etc.  If you find mistakes, call the appraiser and ask to have them corrected.
Recent reforms in the way appraisals are conducted are bringing appraised valuations closer to marketplace trends without compromising the independence of appraisers.  They also require a timely disclosure of the appraisal and discourage the use of foreclosures and short sales as comparable sales, which can lower appraised values.
While the reforms have helped appraisers become more independent and less controlled by either real estate agents or lenders, don't be put off.  They welcome credible information from homeowners that helps them do their job.  Homeowners who don't take advantage of the opportunity to work with their appraisers may regret it when they receive the terms to refinance or to finance the sale of their home.
---
Filed Under: Appraisal
Tagged with: appraisal secrets, home value, increase home value, prepare for sale, Refinance, selling your home