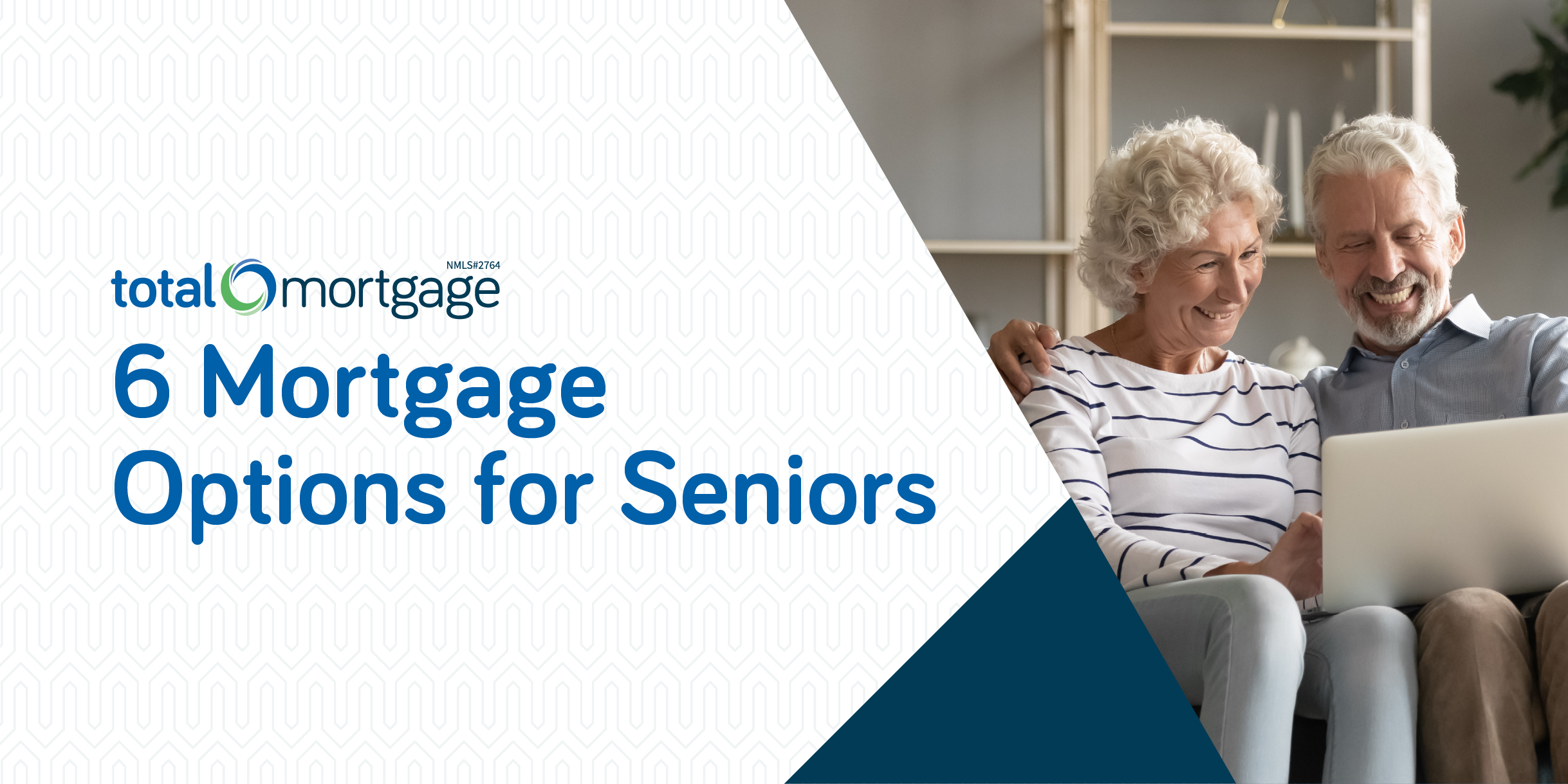 Mortgage rates are on the rise, but that doesn't mean retirees can't take advantage of mortgage options for seniors, allowing them to downsize, purchase a second property, or take advantage of their home equity to pay off debt or make home improvements.
While there are plenty of senior mortgages, it's important to consider your financial situation.
Here's what you need to know about senior home loans.
Are There Mortgage Options for Seniors?
Traditionally, we've been told to pay off our mortgages and minimize our debt before we retire. However, retirees should keep in mind that many reasons may warrant their straying from this conventional wisdom.
Here are some of the most popular reasons for senior mortgages:
Refinancing to lower monthly payments due to reduced income
A large amount of built-up equity and little retirement savings
A large amount of debt but no income to pay it off
Downsizing to a smaller home
Buying a vacation home
Boosting an emergency fund
Remodeling or repairs for the home
Buying a home for their children or grandchildren who couldn't qualify
Things to Consider Before Taking Out a Home Loan for Seniors
Planning for the future can be complex. However, there are a few things to think about before you take out a loan as a senior.
Lifestyle: People's preferences and way of living evolve as they learn more about themselves and the world. This makes it harder to decide early on what kind of lifestyle we want to live in retirement and to save for it.
Although many seniors look forward to moving into a vibrant retirement community where they can pursue their passions, others would rather live in the country and tend to a garden or perhaps explore the world.
Income: When you reach retirement, your lifestyle changes, and so do your income and cash flow. If you know how much money you can count on receiving each month, you'll be in a better position to choose the right kind of home. Factors like HOA dues, tax rates, and insurance premiums can add up quickly.
Needs: Needs often change in your golden years. This is particularly important when you evaluate whether you want to live in a house that is more easily accessible and simple to modify.
How to Qualify for Senior Mortgages
Qualifying for a mortgage is often less stressful while you're in the middle of your working life and your income is high and stable, but it may be overwhelming to consider the possibility when you're older. Not only is it crucial to find the right retirement home but also the right kind of senior mortgage.
Qualifying for a senior mortgage comes down to:
Income (even if it's lower than in the past)
Credit score
Cash reserves
Potential equity on the first home (if applicable)
Investment assets (although lenders are usually only able to take 70% into account)
Generally, lenders want to see a credit score of 620 or higher for a conventional loan backed by Fannie Mae or Freddie Mac. A DTI ratio of 50% may be acceptable for some lenders, but most prefer to see a DTI under 45%.
When you're ready to apply for a home loan, find a Total Mortgage expert at a location near you today.
6 Mortgage Options for Seniors
There are several mortgage options for seniors to consider and some are even designed with seniors in mind.
Here are some senior mortgages to consider.
Asset Depletion Loans
For those who have lost their normal source of income due to retirement, this loan can help you purchase or refinance a property. This kind of loan is similar to a conventional mortgage, with one key difference: it depends on the borrower's cash on hand.
You'll need a sizable quantity of cash to be approved for an asset depletion loan.
Fannie Mae & Freddie Mac Senior Home Buying Programs
Retirement income from assets, such as 401(k) plans, may be used to qualify for a Fannie Mae loan; however, the borrower must demonstrate that they have secured sufficient income for the next three years.
Freddie Mac, specifically, made it easier for borrowers to qualify for mortgages with limited income but those with substantial assets.
Lenders consider these assets:
IRAs
401(k)
Lump sum retirement account distributions
Mutual funds
Cash assets
Potential sale of the current home or a business
The borrower's IRA and 401(k) accounts must pass a thorough review and be completely accessible with no penalties for early withdrawal. They also can't be used as the only income you have.
Cash-Out Refinance
Cashing out part of the equity you've built up in your house is a possibility if you currently own a property and have paid off most or all of your mortgage. If you refinance, you usually get a new mortgage with more favorable terms compared to conventional mortgages, such as a reduced interest rate and a shorter repayment period.
Home Equity Line of Credit (HELOC)
Similarly to a cash-out refinancing, you use a portion of your accumulated equity to get a loan that functions like a credit card with a HELOC. Here, you are granted a credit line from which you may make withdrawals as you need them over a certain period of time.
Home Equity Loan
Another type of loan that allows homeowners to tap their valuable equity is the home equity loan. These loans are paid out in a single lump sum with a fixed interest rate. You will get a certain amount each month for a period of five to thirty years. However, minimum equity of 20% is usually required for this form of borrowing.
Home Equity Conversion Mortgage (HECM)
As the only reverse mortgage backed by the federal government, the home equity conversion mortgage (HECM) is a lesser-known alternative, specifically for retirees, that may be obtained through FHA-approved lenders.
To qualify, you must:
Be at least 62 years old
Have your home paid off (or be close)
Have the home as your primary residence
Have no federal or delinquent debt
Be able to pay for the upkeep costs (property taxes, insurance, HOA fees, and others)
Check the official HECM website for further details and requirements, such as property type.
Explore Home Loans for Seniors with Total Mortgage
Finding the ideal senior mortgage is a major decision for many retirees, given the various senior mortgage options and challenges such as decreased retirement income. However, finding the perfect home loan and getting the best deal won't be a challenge with the right mortgage lender.
When you're ready to take the first step toward finding the right senior mortgage, consider your options with Total Mortgage. Start by finding a Total Mortgage branch nearest to you or apply online and get a free rate quote.
---
Filed Under: Uncategorized