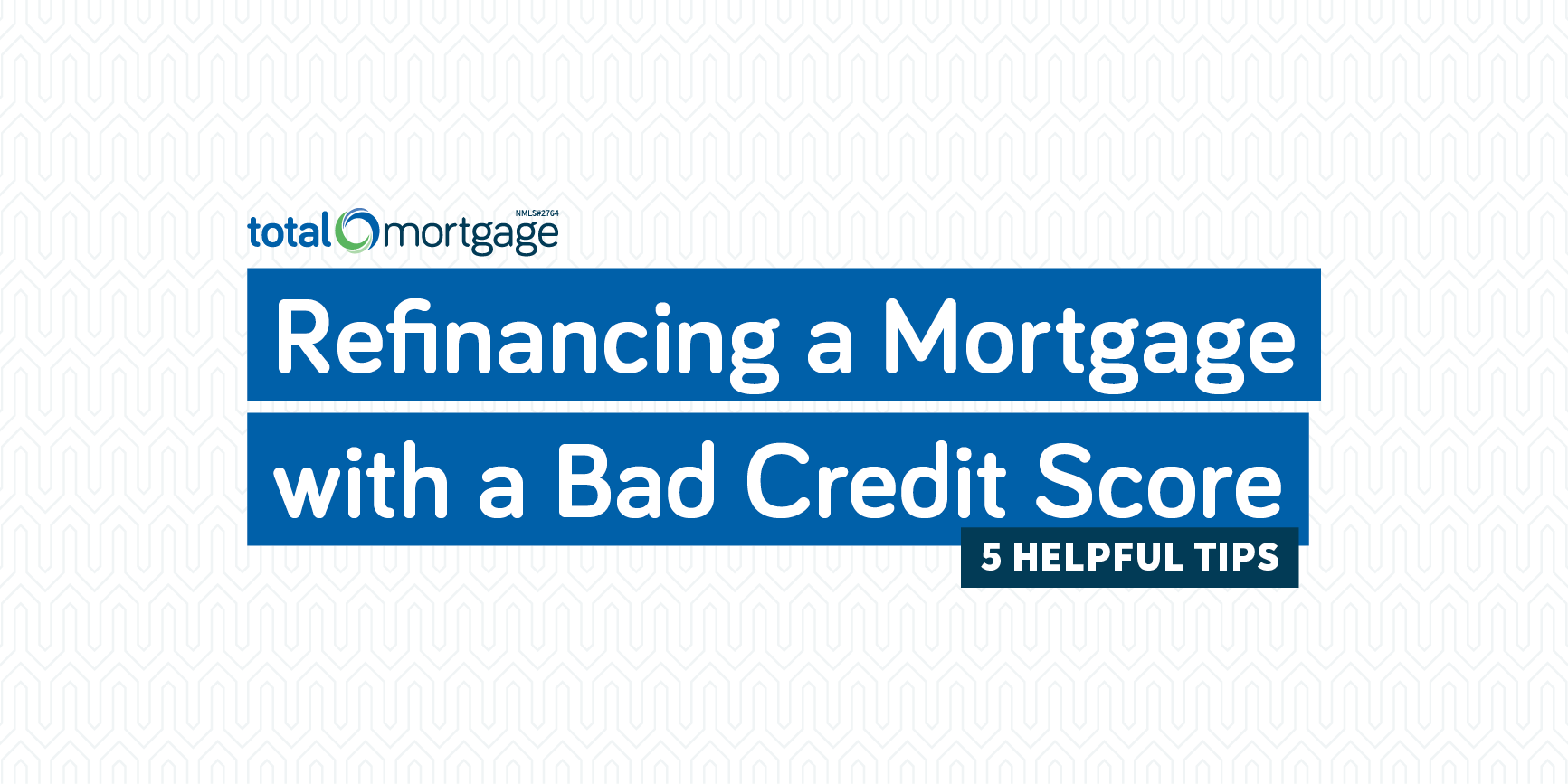 A less-than-stellar credit score doesn't automatically disqualify you from refinancing your mortgage. Fortunately, there are several options to refinance your mortgage with a bad credit score.
Here's what you need to know about lender credit standards and the steps you can take to refinance with a lower credit score.
What Credit Score Is Needed to Refinance?
Every lender has a different set of criteria for credit scores and refinancing. To refinance a conventional mortgage, most lenders look for a credit score of at least 620.
Some government programs may require a credit score of at least 580 and some may have no minimum at all.
For example, most Federal Housing Administration (FHA) loans require a credit score of at least 580. The Department of Veterans Affairs (VA) doesn't set a minimum credit score.
As a general rule of thumb, the higher your credit score, the more likely you are to qualify for a mortgage refinance.
However, your credit score isn't the only determining factor. If you have a higher debt-to-income (DTI) ratio and loan-to-value (LTV) ratio and minimal cash on hand, the credit score requirement may increase.
How to Refinance a Mortgage with a Bad Credit Score
It may be possible to refinance your mortgage with a bad credit score, without needing to improve your credit profile first. You should explore all of your refinancing options to find the one that makes the most sense for your situation.
1. Chat with Your Existing Mortgage Lender
Talk with your lender about your refinance options with a bad credit score. If you've made timely mortgage payments, your lender may be able to work with you even with a bad credit score.
Your lender could offer you a portfolio refinance, which is originated and kept by the lender rather than being sold on the secondary market. Because of this, portfolio refinance loans oftentimes have relaxed qualification standards.
It's still a good idea to speak with multiple lenders, apply and compare quotes, even if your current mortgage lender says you're eligible to refinance.
2. Use a Cosigner
Another option is to use a friend or family member as a cosigner on your mortgage refinance loan. Your cosigner must be at least 18 years old, have a valid Social Security number, and meet all minimum requirements for the loan.
Keep in mind that the cosigner is taking a major risk and is legally responsible for your debt if you stop making payments. This could also hurt your cosigner's credit score.
3. FHA Refinance Programs
The FHA offers several refinance options for homeowners with bad credit. An FHA loan is a mortgage that is backed by the U.S. government and issued by a bank or other approved lender.
Here are some options:
FHA rate-and-term refinance: The FHA rate-and-term refinance requires a credit check and a minimum credit score between 500 and 580, depending on your LTV ratio. You also need to prove that you've made 12 consecutive monthly mortgage payments on time.

FHA streamline refinance: An FHA streamline refinance has two options: credit qualifying and non-credit qualifying. A non-credit qualifying streamline refinance doesn't have a minimum credit score but you may pay a higher interest rate. With a credit qualifying streamline refinance, the lender will run a credit check and verify your DTI ratio.

FHA cash-out refinance: You can borrow up to 80% of your home's value with a credit score as low as 500, but some lenders may require a higher score.

FHA 203(k) refinance: This is a type of refinancing that enables homeowners to combine renovation expenses into the total amount of the new mortgage. The FHA accepts credit scores as low as 580, although some lenders might require a score of 620 or higher to qualify for a 203(k) refinance loan.
4. VA Refinance
Servicemembers, veterans, or qualifying spouses may qualify for a VA loan backed by the federal government and issued by private lenders. The VA has no minimum credit score requirement, but the lender may require a credit score of 620 or higher.
There are two VA refinance options:
VA streamline refinance: If you're eligible, you can refinance with bad credit with an Interest Rate Reduction Refinance Loan (IRRRL). The IRRRL must be used to refinance your existing VA-backed home loan and while the VA doesn't require a new credit check, the lender may be different.

VA cash-out refinance: You can use the VA cash-out refinance to tap your home's equity, but you must meet the VA's — and the lender's — credit and income requirements.
5. USDA Streamlined Assist Refinance
The USDA's Streamlined Assist program gives current USDA direct and guaranteed home loan borrowers with low or no equity the ability to refinance for a lower interest rate and lower monthly payments. No credit review is required, but you must have made at least 12 consecutive mortgage payments and meet income eligibility standards.
How to Improve Your Credit Score to Refinance a Mortgage
There are several things you can do to improve your credit score before refinancing your mortgage.
Raising your credit score by just 20 points can potentially lower your monthly mortgage payments and save you thousands on interest.
Here are a few options:
Check your credit report: You can check your credit report for free once per year with the three major credit bureaus — Experian, Equifax, and TransUnion — to see what's keeping your credit score so low. You can also check for errors, unauthorized charges, and fraud, which could be lowering your credit score. If you find any issues, you can dispute them with the credit bureau.
Pay down debt: Your DTI is another factor that lenders will consider. Try to keep your DTI under 43%.

Make payments on time: Your credit score is heavily influenced by your payment history. A single missed payment can significantly lower your credit score. Payment history accounts for 35% of your FICO credit score.

Save money: Build your savings to make a larger down payment or keep the extra cash reserves to potentially lower your level of risk to lenders.
Explore Your Refinance Options with Total Mortgage
Even if you have a low credit score, this doesn't mean that you are disqualified from refinancing your loan. Consult with a Total Mortgage advisor to explore all your mortgage refinance options.
Find an expert near you or apply for a refinance loan online!

---
Filed Under: fha, housing-market-2
Tagged with: cff9a0a630573f8adab30288885e05e6