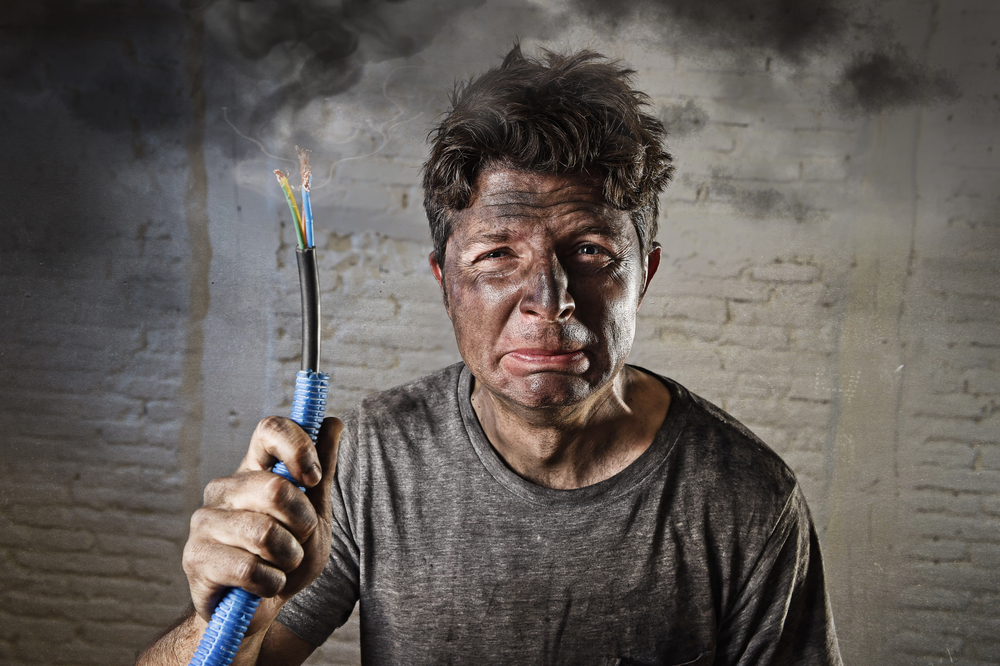 With the answers to all the DIY questions in the world just a Google search away, it can be easy to think that a couple hours' research makes you a pro. But there are plenty of home improvement projects that just aren't worth the danger, no matter how much you might save.
Here are 5 that you should really leave to the professionals.
Asbestos removal
Asbestos was used for decades and decades as an insulator—until people realized that it's actually toxic, that is. If your home was built prior to the 1980's, there's a decent chance asbestos was used in its construction. Unfortunately, the removal process can be fairly hazardous, as it can release particles into the air that end up in lungs. Professionals will be able to remove all the asbestos safely.
Extensive plumbing
Fixing a dripping faucet is all well and good, but when you're in the middle of a major renovation, you should probably call an expert. Any time you end up needing to run new pipes or re-route old ones, you run the risk of a leak, and of water damage. In a worst case scenario, you may even end up flooding your basement.
Electrical work
You probably don't need to be told the dangers of playing with electricity—electrocution, if you're not careful. Electrical fires, if you don't do the work properly. So while there are some smaller projects you should be able to tackle no problem, don't assume you have the know-how of a licensed professional.
Swapping out a couple light fixtures? Go ahead and give it a try. Re-wiring your house? Maybe contact an electrician.
Tree removal
Let's count all the dangers that come with trimming or cutting down your own trees. There's the potential for you to fall from that tree you're trimming, or for the tree to fall on something important, like your car, or you. And, of course, there's the very sharp, very powerful equipment involved.
Knocking down walls
Sure, demoing that wall between your dining and living room is a simple (if messy) way to open the place up. But unless you have experience with building houses, it's pretty much impossible for you to tell which walls are load-bearing—that is, which walls can send upper floors crashing down. Plus, there may also be electrical or plumbing lurking behind that drywall.
---
Filed Under: mortgage monday