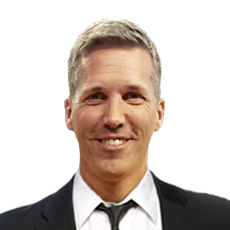 John Drewniak
Loan Officer
NMLS# 266828
about me
I have officially been in the mortgage industry for over 20 years now. I pride myself on customer service and covering every detail so that there are no surprises at the end. What can you expect from me? Promptly answering any questions or concerns you may have and educating you throughout the entire process.

Focus on the move, not the mortgage.
Greenlight your loan, and close in 21 days.*
Learn more

About Total Mortgage
At Total Mortgage, we work hard to make it easy. Since 1997, we've combined the personal service and accountability of a local lender with the low rates and product selection of one of the big guys. No matter the loan, we're with our borrowers every step of the way, from application to closing. It's no wonder we are a five-star rated lender on Zillow.
client testimonials
John is willing to go the extra mile and is very attentive to your needs. This is the third mortgage that John has put together for me and I'm very satisfied. John is always willing to help out and answer questions and can come up with solutions for any situation. John brings the best loan products to the table and works to get things done efficiently. He always has your best interest in mind.
John made everything ever easy to understand and was very helpful. Our realtor recommended John as our preapproval provider after receiving extremely low preapprovals from two banks. John was able to crunch the numbers and provide us with a preapproval amount we desired. As first time home buyers, we appreciated John breaking down all the costs associated with our home purchase.
This was my first time buying a home and John was extremely helpful, courteous and professional. He always had my best interest in mind and was always trying to come up with better ways to handle things. If you are out looking for a loan and can have the pleasure to work with John, you won't have a better experience anywhere else, I can guarantee you that. I've already referred John to family and my closest friends as I trust and value his opinion and will be using him moving forward. Thanks John!