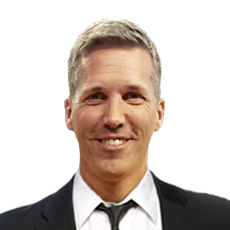 John Drewniak
Loan Officer
NMLS# 266828
about me
I have officially been in the mortgage industry for over 20 years now. I pride myself on customer service and covering every detail so that there are no surprises at the end. What can you expect from me? Promptly answering any questions or concerns you may have and educating you throughout the entire process.

Focus on the move, not the mortgage.
Greenlight your loan, and close in 21 days.*
Learn more

About Total Mortgage
At Total Mortgage, we work hard to make it easy. Since 1997, we've combined the personal service and accountability of a local lender with the low rates and product selection of one of the big guys. No matter the loan, we're with our borrowers every step of the way, from application to closing. It's no wonder we are a five-star rated lender on Zillow.
client testimonials
I had a very complicated financial situation requiring two mortgages to be refinanced. John worked tirelessly to fulfill the commitment he promised he would. I had to meet some very grueling demands set by the feds to accomplish the feat. John was available around the clock. He had great knowledge about the obligations that had to be met and was able to seek some help from great professional contacts he had. John was always so positive and always returned my calls and messages. He went way out of his way for the mortgages.
Our experience with John was an eye opener in terms of customer service and industry knowledge. After our initial call, we set up a time where we could meet up, and it ended up being a Saturday at our house...which is definitely outside most agents' business hours. Not to mention, it was awesome that he came to our place so we didn't have to get a babysitter.I always assumed that I had to go to a bank to get the best rate possible, but that simply isn't the case. John can do everything that a bank can do, but he does it with your needs in mind. If we had questions, John was there to answer them. If we had concerns, John had Solutions. He kept us informed on which interest rate to take, and what the benefits of each of them were so we could choose. In the end, John was so motivated and organized, that we went from putting a bid on a house to owning that house in 30days. When asked if that time scenario worked, he said, "It'll be tough be we can get it done"...and he did. I almost wish we had another house to buy so we could work with John again.
I am a single mother of 3 daughters. I was referred by a good friend that said great things about John. How is respectful, reliable, very friendly man. I was at a point where no would help us with buying us a house. Spoke with John and it was his mission to find a house we loved and buy it. Now I own my first house. I am blessed to have crossed paths with John. I will recommend him to anyone. Thank you John