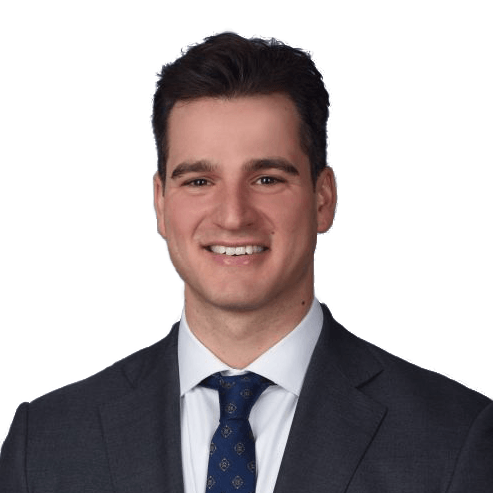 about me
Whether you're a first-time home buyer, looking to trade up, deciding to downsize, or simply wishing for a change, I can help you before you ever make an offer on a property. We'll sit down together and look over your budget, income and savings, and I'll help you get a clear picture of what type and amount of loan is realistic. There are many factors to consider when getting a home loan; interest rates are only one element of the complete package. I'll help you consider all your options so you can concentrate on making the best decision for your needs.
I am known for my incredible work ethic and providing outstanding service to my clients. Before starting with Total Mortgage, I worked with organizations across a wide range of industries, from architecture, aerospace and industrial manufactures, to commercial insurance sales.
I grew up in West Hartford, Connecticut and enjoy spending time with my family and friends. I am passionate about my work and being involved within the community, and I currently sit as a Stage One Board Member at the Hartford Stage.
I am dedicated to helping you with all of your home mortgage needs. The housing and mortgage markets are constantly changing. I can help you navigate the many options to find the right loan for you and your family.
Whether you are buying or refinancing, buying your first home or building your dream home, I can explore with you the many options for financing.
Visit my pages on social media at Linkedin, Facebook, and Instagram

Focus on the move, not the mortgage.
Greenlight your loan, and close in 21 days.*
Learn more

about total mortgage
At Total Mortgage, we work hard to make it easy. Since 1997, we've combined the personal service and accountability of a local lender with the low rates and product selection of one of the big guys. No matter the loan, we're with our borrowers every step of the way, from application to closing. It's no wonder we are a five-star rated lender on Zillow.
client testimonials
Jarret was great to work with. He was very patient and took the time to explain the process. He was also quick and available when needed to write up pre approval letters and discuss any retirements. Very enjoyable to talk to. Highly recommend Jarret.
Jarret was able to lock me in at a super low interest rate. He was there to guide me throughout the mortgage process. I highly recommend Jarret for anyone looking for a mortgage or refi.
I am very fortunate to have worked with Jarret on my loan process. I just cant explain how easy and comfortable he made feel throughout the entire process. Since this is my 1st home purchase I was initially not sure about lot of closing cost and additional details but he was the go to person and can be reached anytime. He was very flexible and gave me a very good rate. I like to be in touch with him for our future needs and will definitely recommend him to my family and friends.