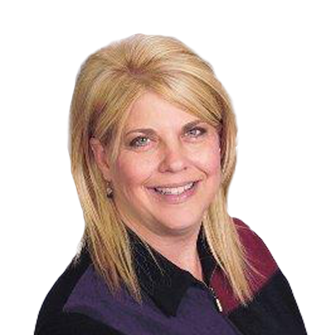 Janet Dzikowski
Loan Officer
NMLS# 263124
about me
I, Janet Dzikowski, have over 20 years in the lending industry. My experience has put me in touch with many people from first time homebuyers to the most complicated self-employed entrepreneurs with complex tax returns.
I have experience with conventional, FHA, VA, and USDA Loans. I work with a full range of borrowers, however, I especially enjoy working with first time homebuyers; I strive to make sure first time homebuyers are comfortable with their new home purchase and fully understand the mortgage transaction. I also feel passionately that it is an honor to assist those who are veterans or are in the service. I feel this is one way I can say "Thank you for your service!"
Purchasing a home or refinancing your existing home can be very exciting and a bit stressful. My experience with the mortgage process allows me to guide you to the result you are looking for in a smooth and professional manner. I am always there to answer all of your questions and help make your dreams come true. I consider it an honor to assist our veterans.
My goal is always the same- provide useful and reliable information so the customer can make an informed decision before entering into a real estate transaction. This includes providing estimates about the potential monthly mortgage payment for a wide range of pre-approved prices as well as estimating the closing costs and down payment so there are no surprises at closing.
After listening to the wants and needs of hundreds of customers over the years, I am able to quickly analyze the customer's situation and recommend the proper loan program to meet their goals and objectives.

Focus on the move, not the mortgage.
Greenlight your loan, and close in 21 days.*
Learn more

About Total Mortgage
At Total Mortgage, we work hard to make it easy. Since 1997, we've combined the personal service and accountability of a local lender with the low rates and product selection of one of the big guys. No matter the loan, we're with our borrowers every step of the way, from application to closing. It's no wonder we are a five-star rated lender on Zillow.
client testimonials
Janet was simply AMAZING to work with when refinancing my home mortgage! Her communication is second to none and Janet's ability to accomplish the objective at hand is utterly impressive. If you are looking for a specialist in this field who delivers results, I would highly recommend working with Janet to help you achieve your goals!!
Janet is the best mortgage broker out there. She has a personal touch and goes out of her way to make things go seamless. She knows every aspect of mortgage loans and will walk you through. I will only allow Janet to refinance or do a mortgage for me. I also recommend her almost daily, she is that good! She is kind and she cares!
Janet is proactive and customer-focused - she found the best rates for us and even contacted us when she knew we'd benefit from a change that would allow us to refinance!